Monitor your virtual infrastructure
Virtualized environments are aplenty these days. Though virtualization makes IT infrastructure simpler, it comes with its own set of challenges that IT admins should be prepared to handle. The basic challenge is getting visibility into the complete virtualized environment. Virtualization monitoring solves this by offering end-to-end monitoring of all virtual platforms and resources, as well as their availability, health, and performance. This leads to quicker identification of issues and better problem-solving.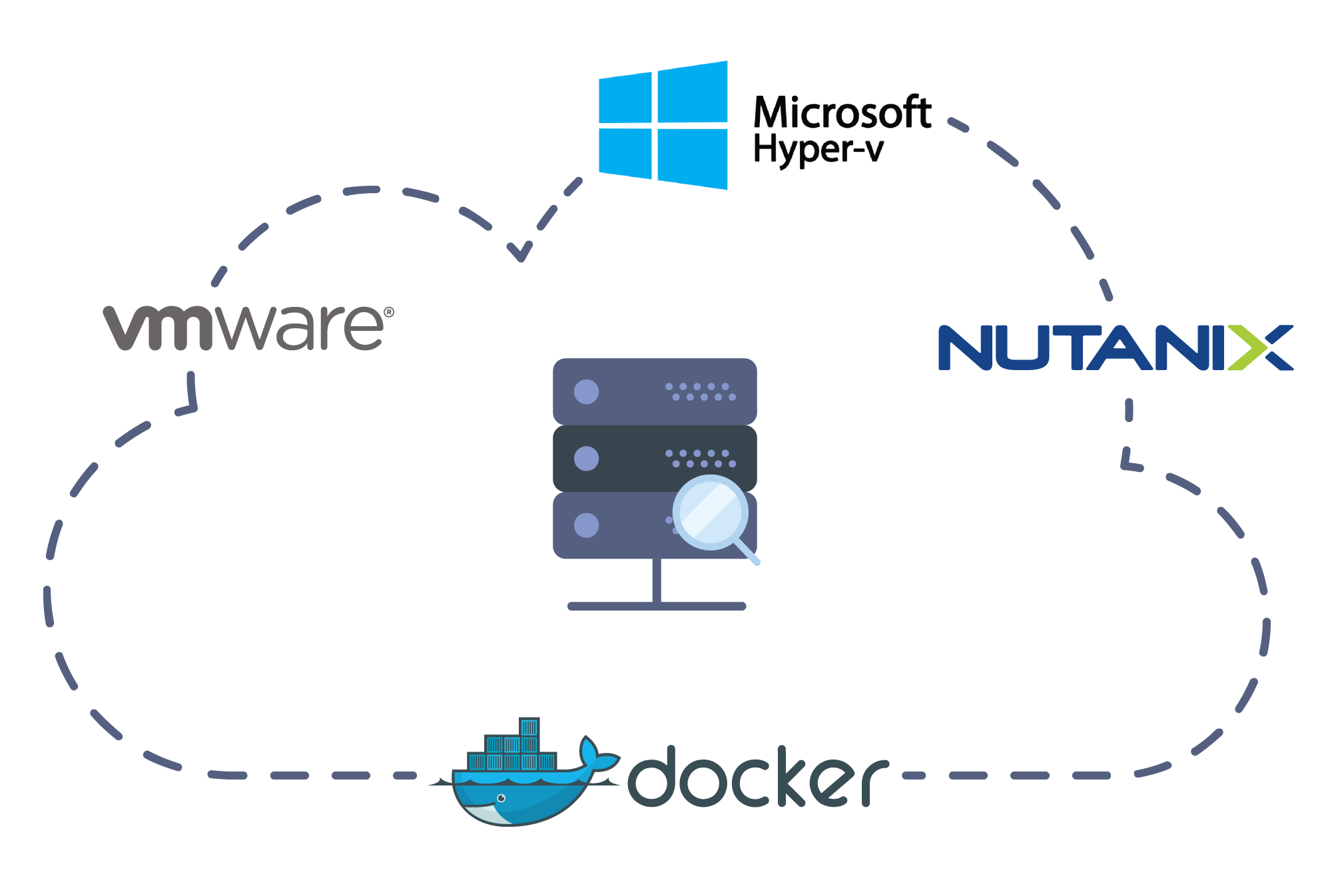 Support across platforms
Site24x7 provides support for different virtualized platforms including:
You can also monitor your internal network and server performance with Site24x7.
End-to-end monitoring for virtual infrastructure
Automatically discover and add your virtual infrastructure for monitoring. Manage all your resources with performance reports, graphs, intuitive dashboards, thresholds, alerts, and more.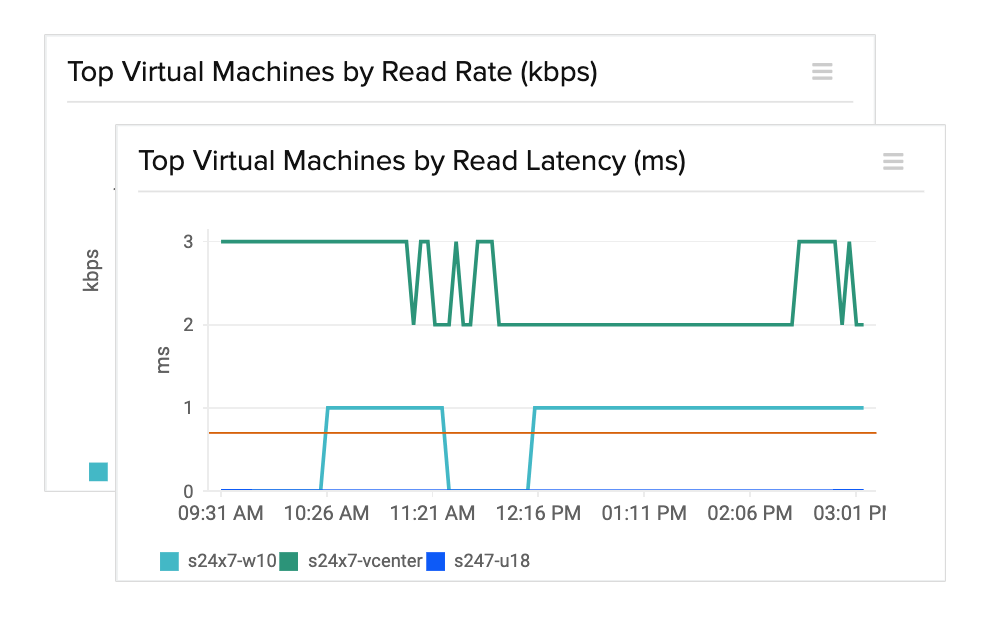 Key performance metrics
Track the CPU usage of VMs and host servers, and get detailed analysis of the components that are consuming the most CPU. Identify the storage capacity of each disk partition, and get notified when disk space falls below the threshold set to maintain a minimum amount of available disk space.
Capacity planning and resource allocation
Prevent VM sprawl by making informed decisions about resource allocation for each virtual server. Get notified in case of high memory usage and low memory space to prevent servers from running out of memory.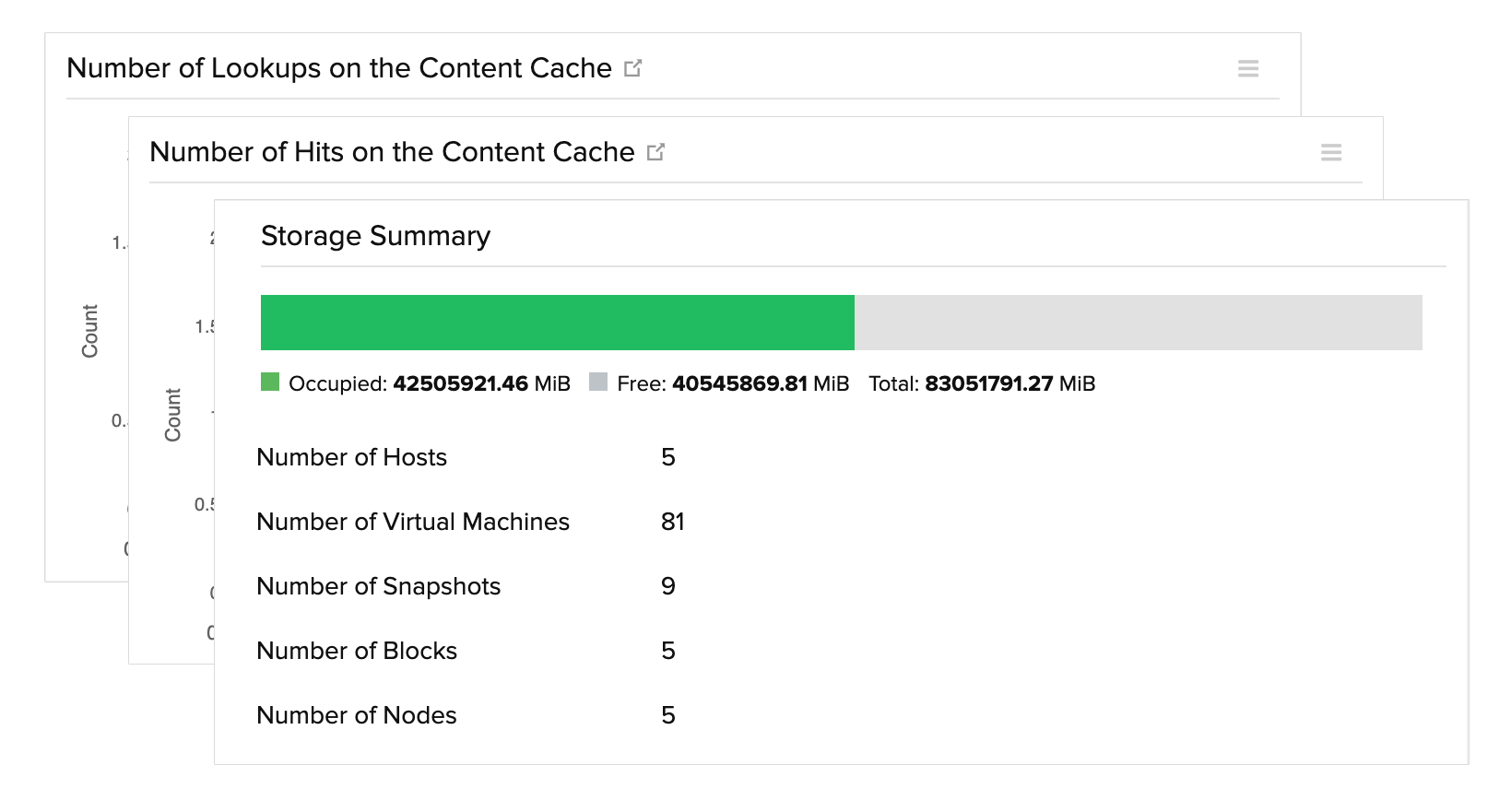 Benefits of using Site24x7
Gain insight into the performance of your virtual infrastructure. Troubleshoot and resolve problems before users are affected.
Keep track of user experience both before and after virtualization projects with the help of end-user monitoring.
Perform capacity planning and make educated decisions about resource allocation for each virtual server to prevent VM sprawl.
Leverage our flexible agentless and agent-based monitoring solutions.
Use the mobile app to manage your resources from anywhere.
Receive alerts when your resources are in trouble, critical, and down states through various sources like voice call, SMS, email, and third-party tools like Slack and Jira.