How can Site24x7 help your customers?
With Site24x7, your customers and their businesses can:
Identify regional availability problems with accessing websites.
Spot performance issues with webpages and analyze their root cause.
Renew their SSL certificates and domain names on time.
Pinpoint unauthorized changes to pages that could make them vulnerable to security issues.
Check their website against regularly updated Web Risk lists to prevent being blocklisted.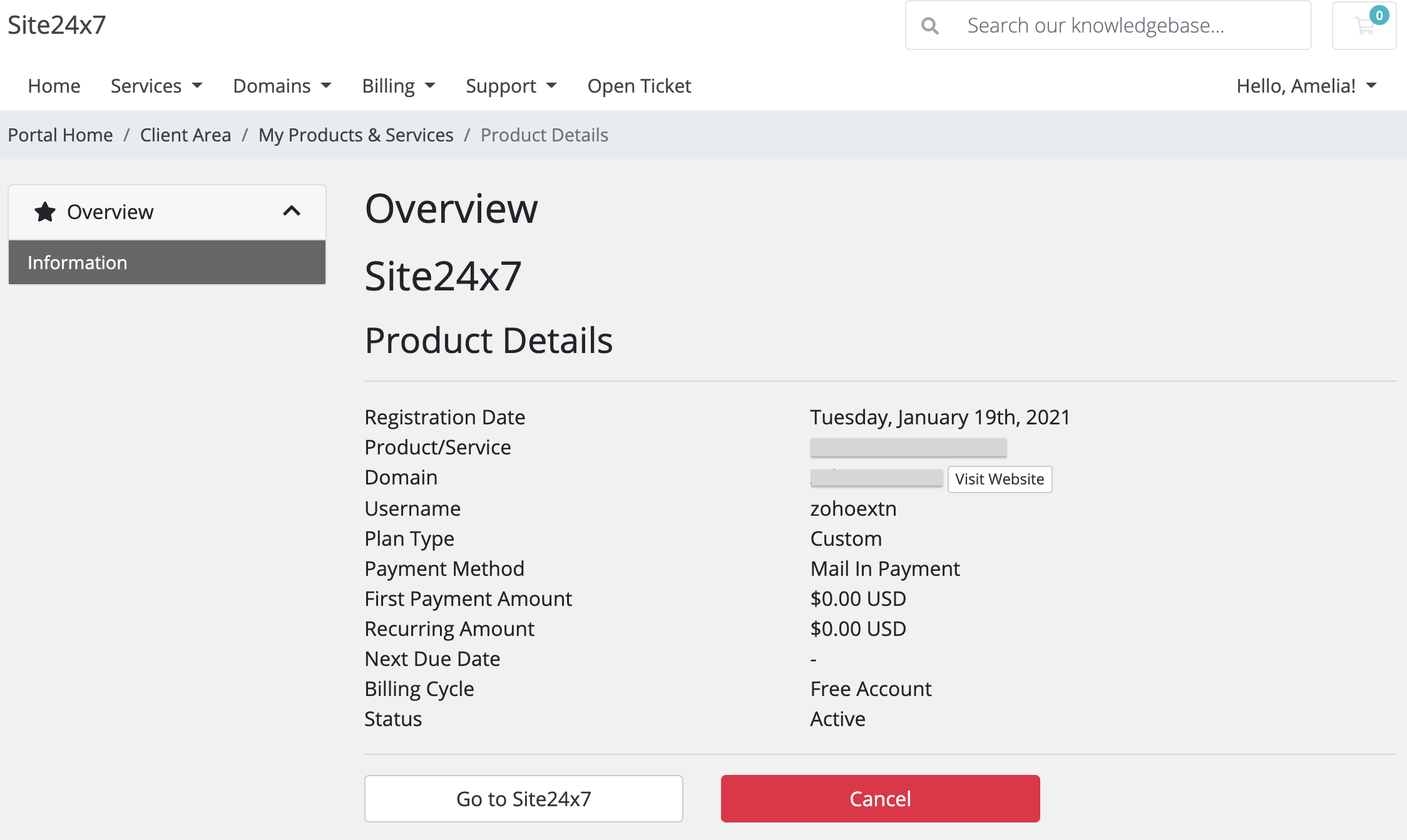 The benefits of Site24x7-WHMCS integration
Sell Site24x7 services from one integrated platform
Use your existing infrastructure to manage all your customers
Automate billing and payments via WHMCS
How do I get started?
Become a Site24x7 reseller
Partner with Site24x7 and offer our remote monitoring capabilities as a service to your customers.
Install the plugin
Make Site24x7 available to your customers from your own domain by installing the plugin.
Configure Site24x7
Configure a Site24x7 module in WHMCS with which customers can purchase the Site24x7 plan of their choice.
Create customer orders
Generate customer orders based on their Site24x7 use and manage the orders directly via WHMCS.
Refer to our help doc for more details on setting up Site24x7-WHMCS integration.