Gain knowledge on key performance indicators.
Our monitoring software lets you obtain critical inputs of your server performance including:
A heap map analysis that gives a quick summary on the status and performance of your server
CPU/memory/disk utilization
Services and processes
Network statistics including bandwidth utilization
Processor queue length and uptime.
Get our IT Automation tools to automate actions and remediate alerts, incidents, and events.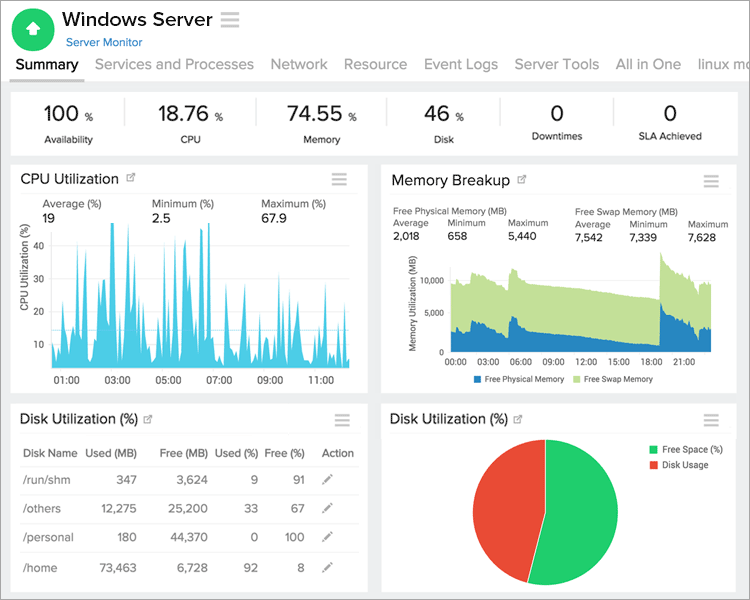 Monitor all your Microsoft applications in one go.
With our expanding list of Microsoft integrations, start monitoring all your applications from a single console.
Track your server resources using file, directory, and event log monitoring.
Add numerous checks and have all the resources on your server monitored proactively. Be instantly notified when a particular check fails by setting keywords, severity and facility levels.