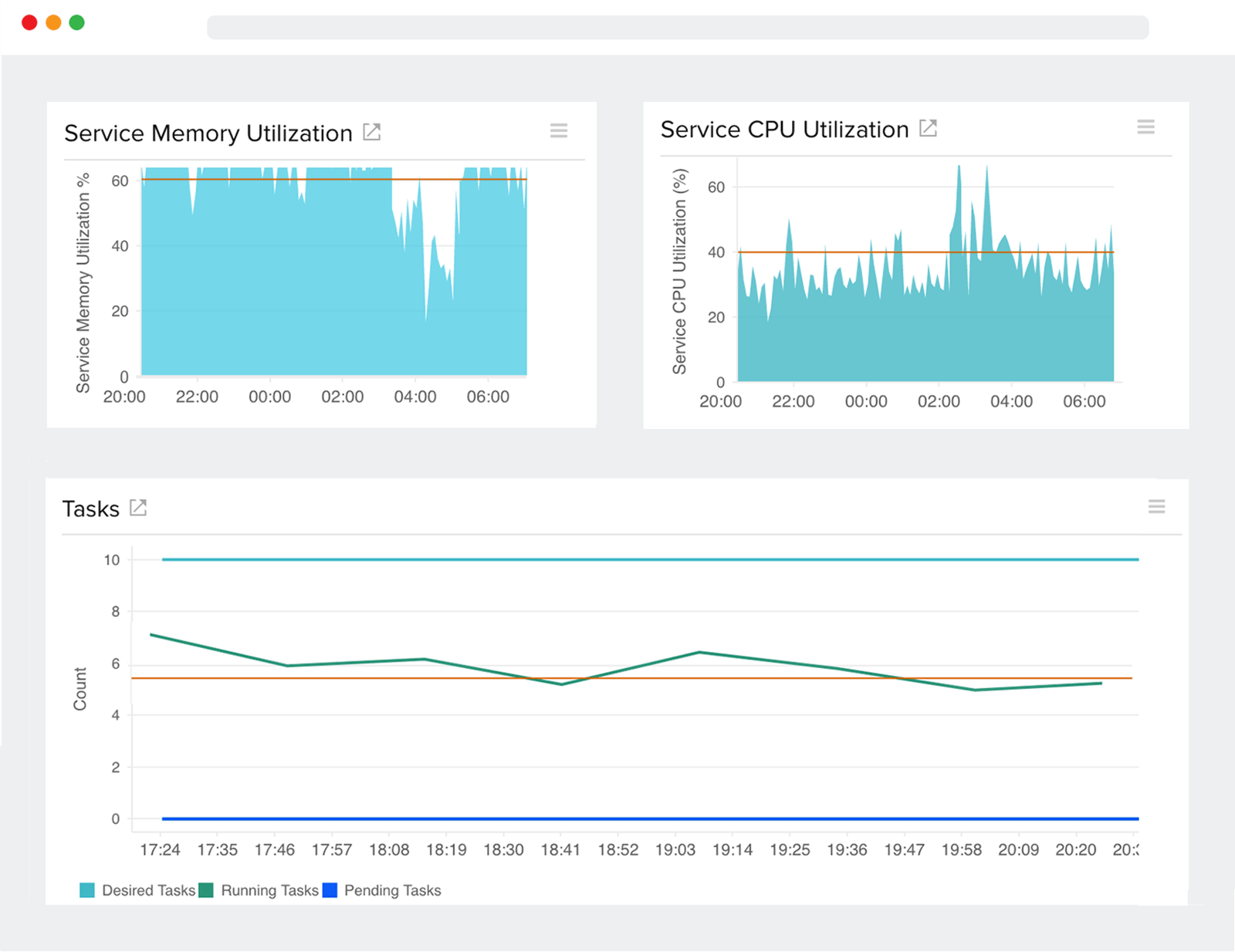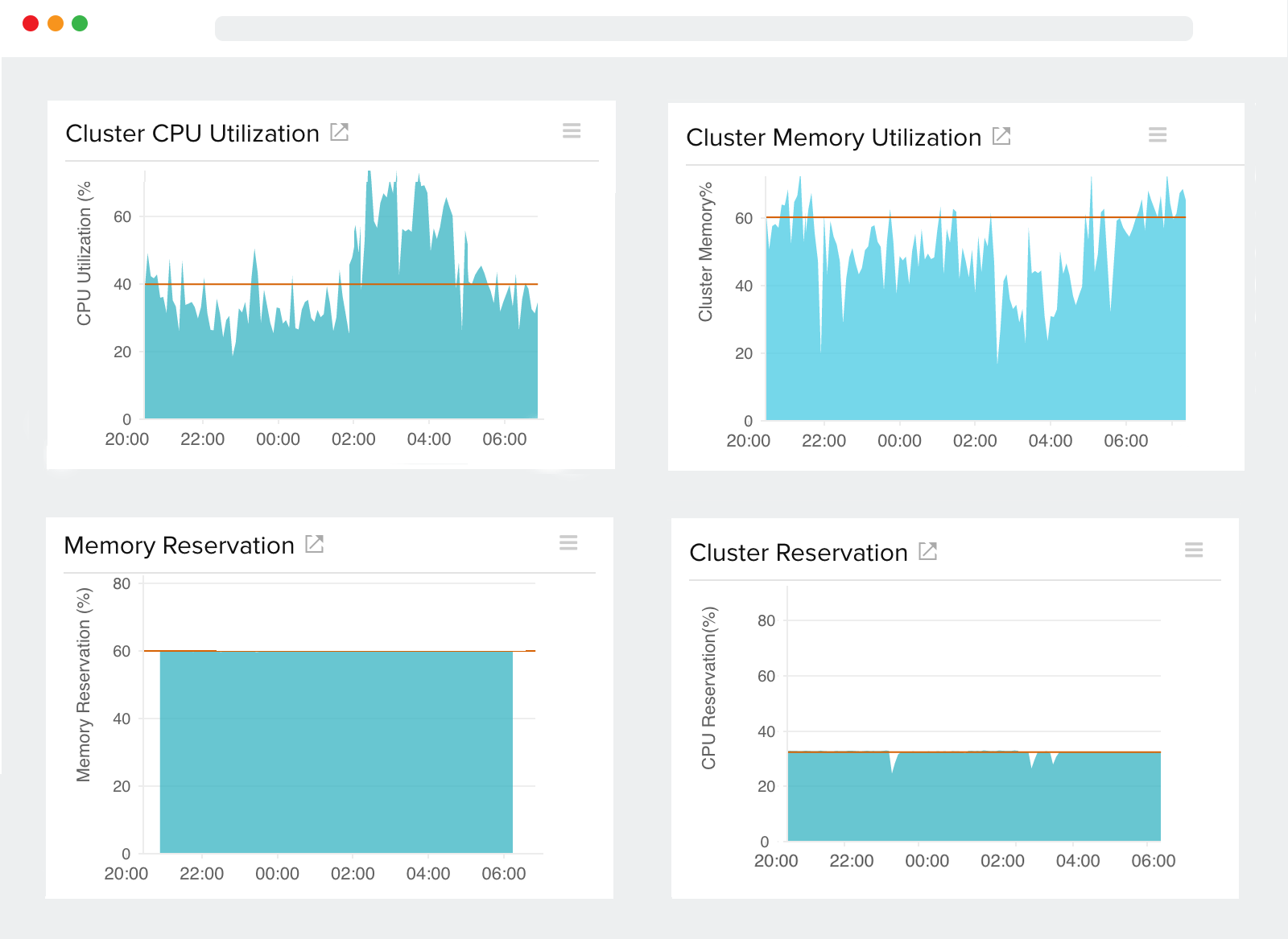 Services
Visualize usage trends for the services powering your long-running application.
---
Track the total amount of CPU and memory consumed for tasks to see how close they were to the configured size limits.
Drill down to a particular service and instantly visualize the total number of running and pending tasks. Sudden spikes could indicate an increase in user demand.
Instances
Monitor the container instances running your task requests.
---
Know which instances are running low on compute and memory to better formulate placement strategies and constraints for your new task definition.
Track task activity on every container instance across your cluster and configure thresholds to get alerted when running tasks fall below a specified value.
Clusters
Gain insight into the systems running your Docker containers, out of the box.
---
See what percentage of aggregate cluster CPU and memory units are reserved for existing tasks to make informed decisions about scaling your infrastructure.
Monitor CPU and memory usage at the cluster level to better organize workloads and understand the impact of task placement.
Run the Site24x7 Docker agent as a container to automatically discover and track performance metrics for all other containers running on your EC2 instance. Our agent is listed in the Docker hub repository to help you get started quickly. You can either edit an existing task definition, or create a new one that references the Site24x7 Docker agent image and run the task manually on an instance.