Seamless integration with the CloudWatch API.
Setting up and monitoring your native AWS cloud services has never been easier, faster or scalable.
Everything you need - Dashboards, reports, alerts, all of the shelf.

Custom Dashboard
Build a personalized dashboard, drag drop visualization widgets and bring together metrics from various tiers of your app stack.

Guidance Report
Use our 53 best practice recommendation checks and deploy resources like EC2, EBS and ELB inteligently to improve reliability and reduce infrastructure costs.

Custom Report
Compare and contrast key performance counters across various native cloud services to quickly pinpoint issues in your distributed system.
Automation
Gain monitoring insights and automatically execute operational tasks across AWS resources in response to alert events to remediate issues.
Monitor groups
Leverage native user-defined tags (key-value pairs) to automatically create monitor groups on the fly.

Integrations
Configure webhooks or use our out-of-the box integrations to route notifications to chat and incident management apps you already use.

Alerts
Get real-time alerts for status and threshold vioaltions. Also set up multiple alarm conditions and strategies to reduce false positives.
Monitoring made simple.
Automatically discover all infrastructure components and visualize usage and performance with interactive time series graphs and performance charts for each performance counter.
Paste the IAM credentials (Secret Access Key and Access Key ID) or RoleARN in the Site24x7 console to integrate your AWS account with Site24x7.
Leverage system attributes and user-defined metadata to filter in/out any subset of a resource to monitor distinct production resources and reduce CloudWatch API requests.
Automatically discover all infrastructure components and visualize usage and performance with interactive time series graphs and performance charts for each performance counter.
Total visibility across your dynamic EC2 environment.
Leverage the combined power of Site24x7's server agent and our CloudWatch integration to get more context.
Unify Metrics
Deploy our dynamic server agent on your EC2 instance, combine infrastructure measures from CloudWatch with OS level and application metrics to get unparalleled visibility into your instance fleet. Get process data, monitor file system usage, visualize memory breakup, and get alerted on swap usage at 1 minute granularity.
Learn more
Processes and Services
Analyze CPU and memory utilization not only at the instance level but also at the individual process level. Set up thresholds to track CPU, memory, thread, and handle count on each active process.
Plugins
Monitor various open-source application services like Redis, MySQL, and Apache running on top of your EC2 instance, all out-of-the-box. Support is currently available for more than 60 plugins.
Ease of Deployment
Use shell commands, pass the agent script as user data to your AutoScaling launch configuration or CloudFormation template, or use SCM tools like Chef and Puppet.
Instance Status
Our support for EC2 status checks gives you an accurate, real-time view of the operational status of both your instance and its underlying physical host.
Prebuilt dashboards.
Get a high-level color-coded view to visually monitor the health and performance at a glance.
Get visibility into inventory usage, view resource-level breakdowns for each cloud service across your monitored account.
Deep code level insights - APM.
Advanced troubleshooting for applications hosted in the Amazon Web Service platform.
Understand Application Performance
Agent-based instrumentation for applications written in Java, .NET, Ruby, and PHP. Breakdown each transaction to individual components, visualize them from HTTP requests all the way to database statements and see how applications and services communicate with each other.
Learn more
Application traces
Our stack trace view displays path or call tree details, where you can view all the methods, SQL/NoSQL DB calls, and external service calls for every transaction.
Database monitoring
Get a detailed overview of all the SQL queries executed. Drill down into an individual operation to see query time, throughput, and the various individual transactions calling that particular DB operation.
Errors and exceptions
View top exceptions grouped by exception class and error code, correlate failed HTTP requests with generated exceptions, and get error stack trace to solve application performance issues.
Elastic Beanstalk support
For Java web applications add our agent JAR to your projects source bundle, for applications written in .NET and PHP place the formatted config file in the ".ebextensions" folder directory.
Provide customers who are migrating to the cloud a scalable infrastructure monitoring solution as a value-added service. Our MSP plan is tailor-made for CSPs and MSPs who are looking to meet the AWS Managed Service Program requirements.
Multi-tenant 

Manage all of your customers' AWS environments from a secure, centralized control panel using a single Site24x7 subscription license, with consolidated billing to boot.

Cloud scale 

Purely SaaS, there's no hardware to buy or systems to maintain, we'll continue to monitor and collect data even when your customer base and their infrastructure starts to grow.

White label

You can apply your own company's branding or create a customized monitoring portal for each client with a unique URL using their company's name and logo.

Security

Site24x7 is designed to protect your business data, and is AICPA SOC 2 and ISO 27001 certified.

"As a team of cloud architects offering solutions on the Amazon Web Services platform, we feel monitoring forms a vital aspect in delivering value to our customers. Up until then, we were using Ansible playbooks to configure CloudWatch Alarms and metrics; then we started using Site24x7, the perfect full stack monitoring partner, that provided the all-important extra layer of functionality above CloudWatch. Robust APIs, alert integrations, strong focus on AWS monitoring and a great relationship with the people at Site24x7 have helped us lower costs for customers and provided us with a satisfying experience"

Tom De Blende
Solutions Architect
Monitor away from your desk.
View the status and performance of your cloud server instances, native AWS cloud services, and other application dependencies on the move.
Sign in to our free Android and iOS app with your existing Site24x7 subscription account now.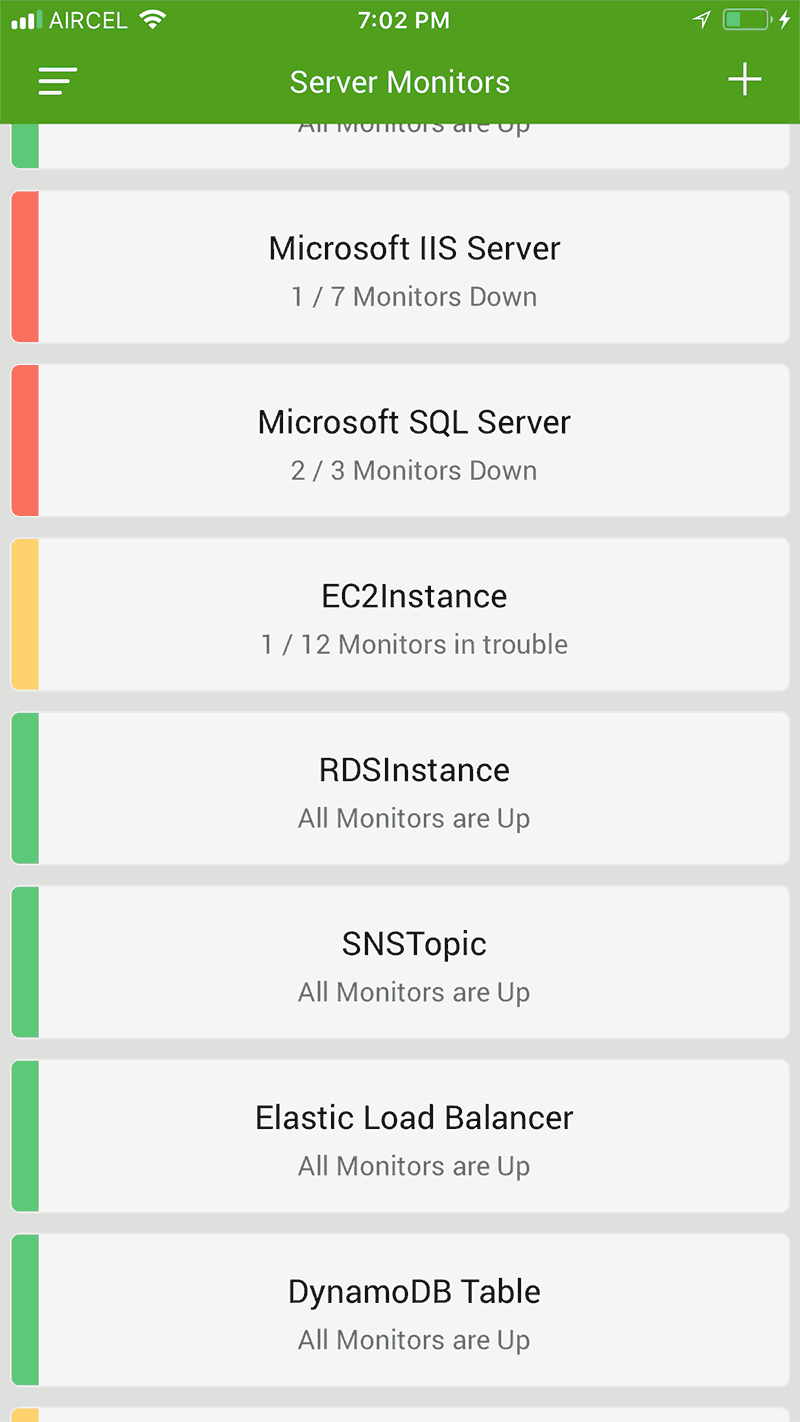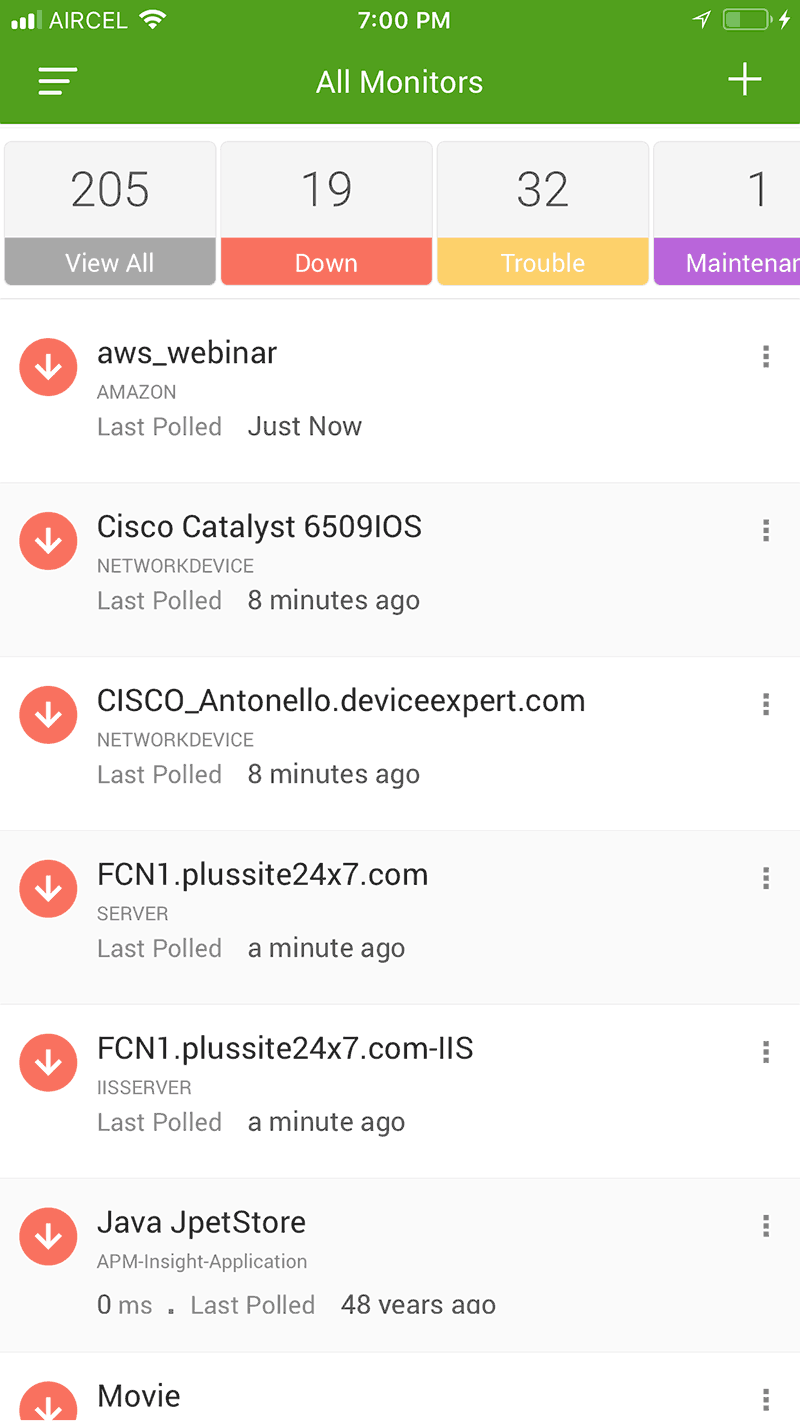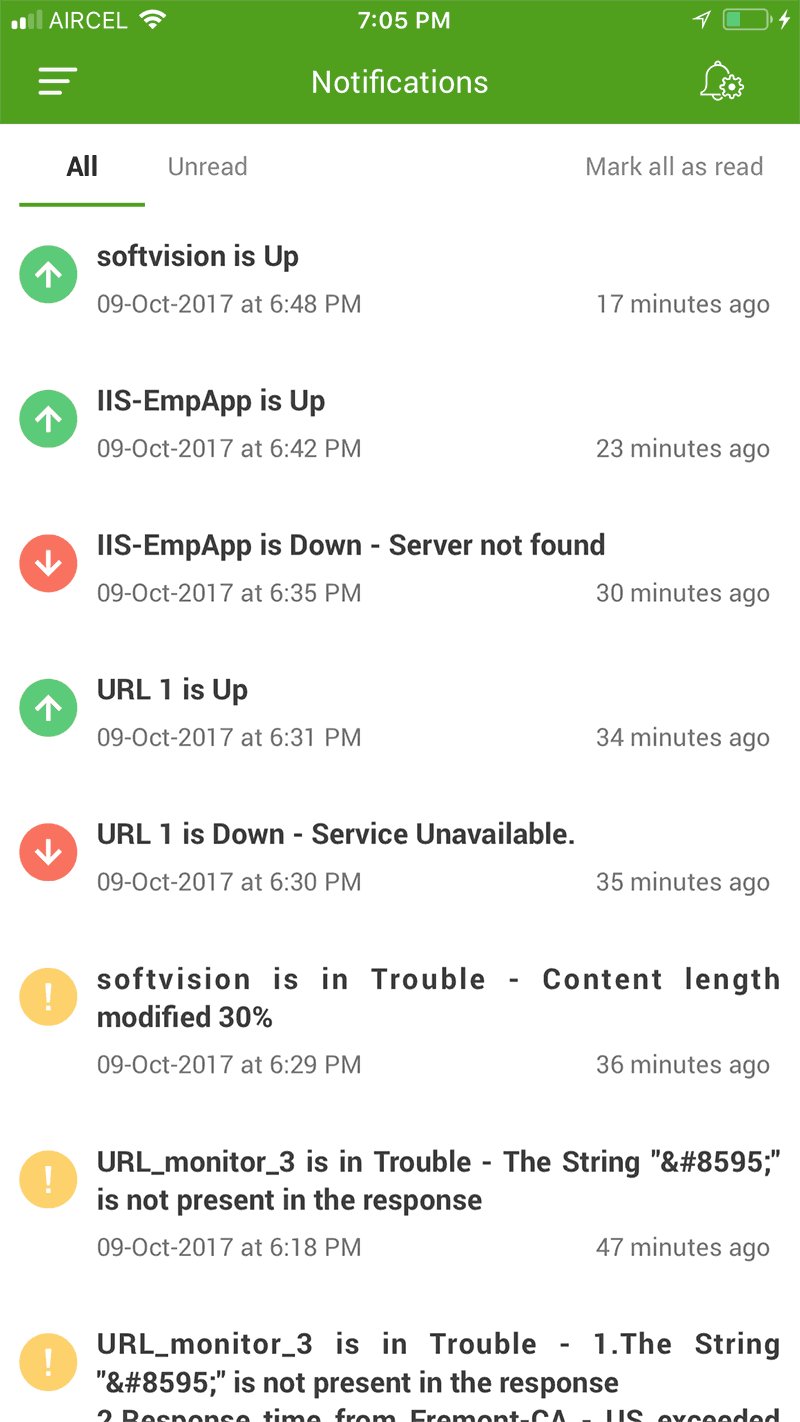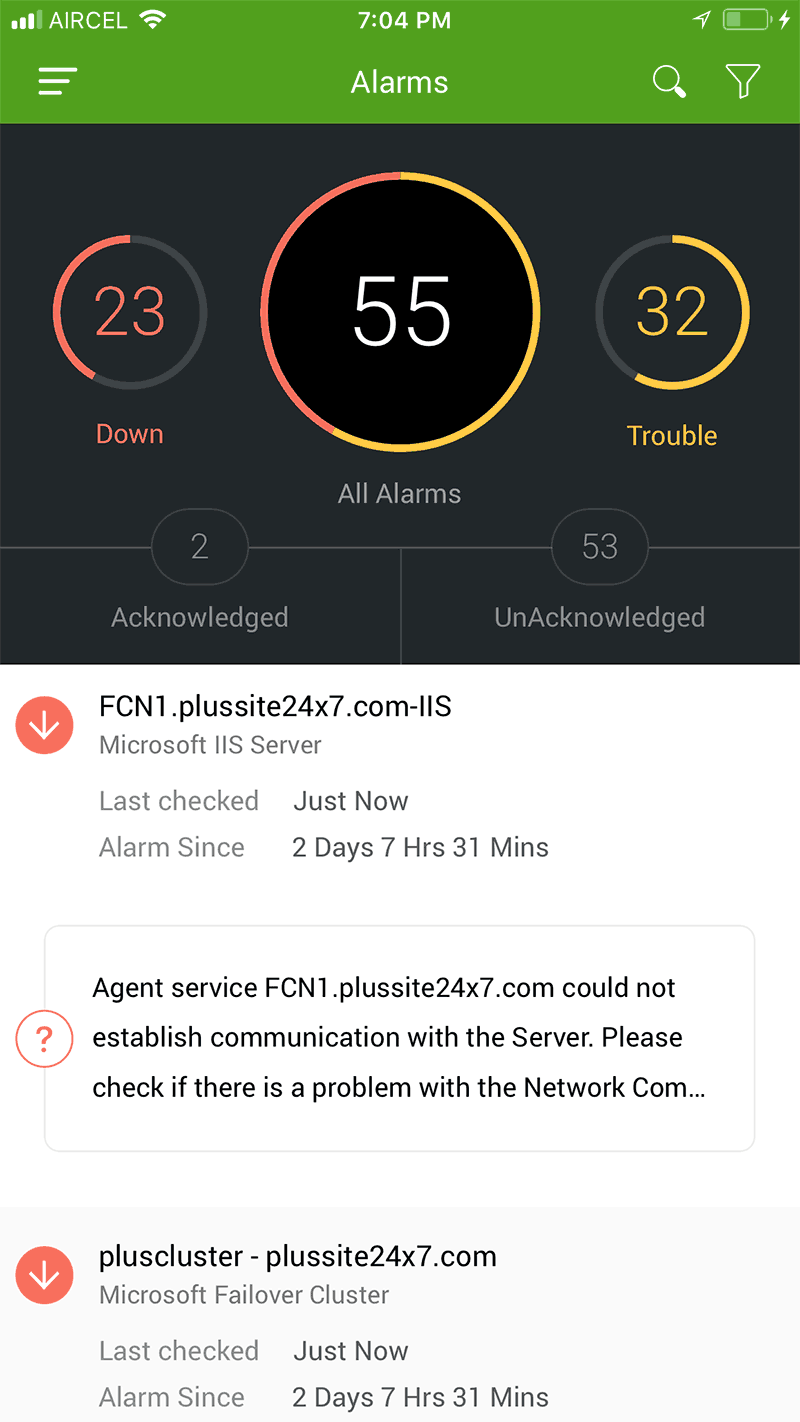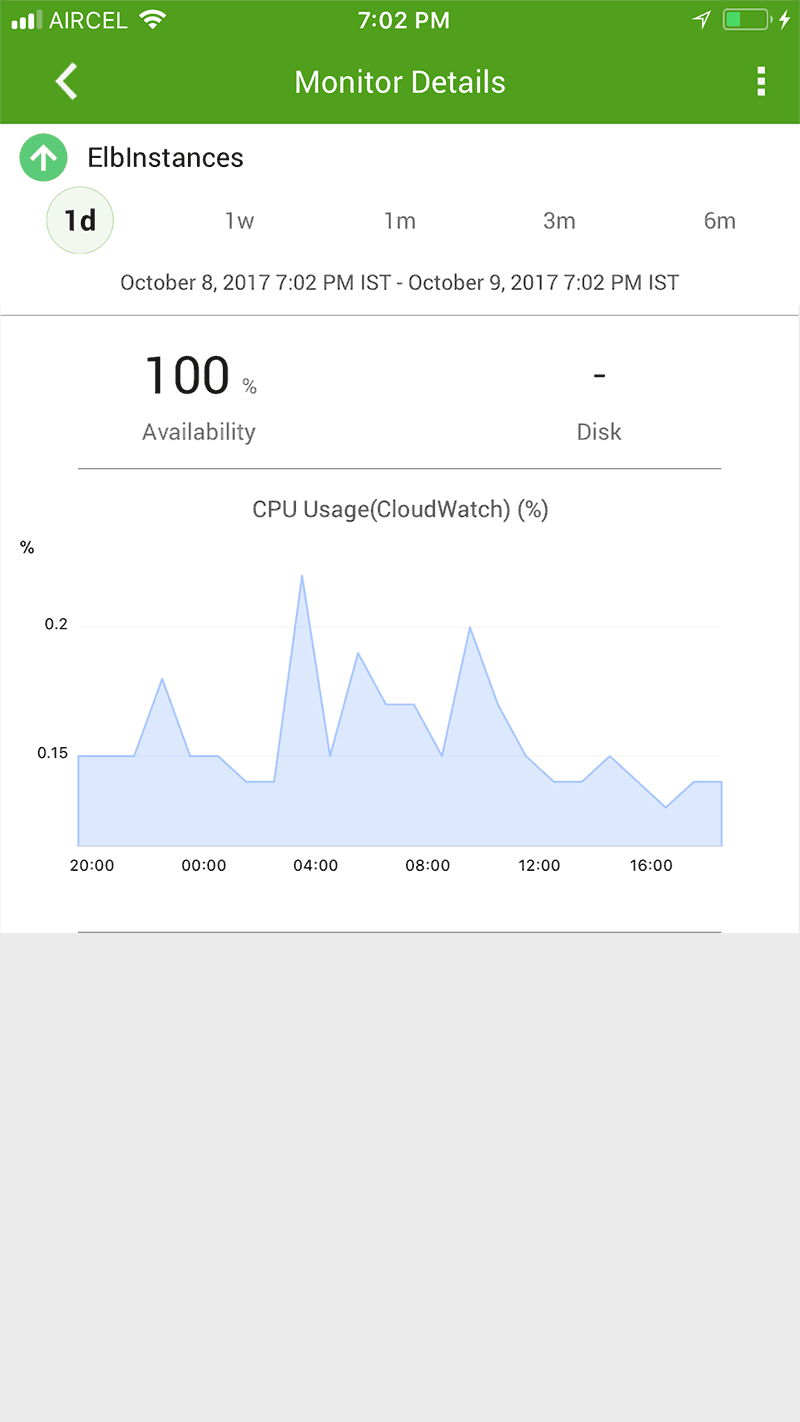 Our Starter pack starts at
$9/month for 10 EC2 instances.