Monitor performance metrics of the AWS SNS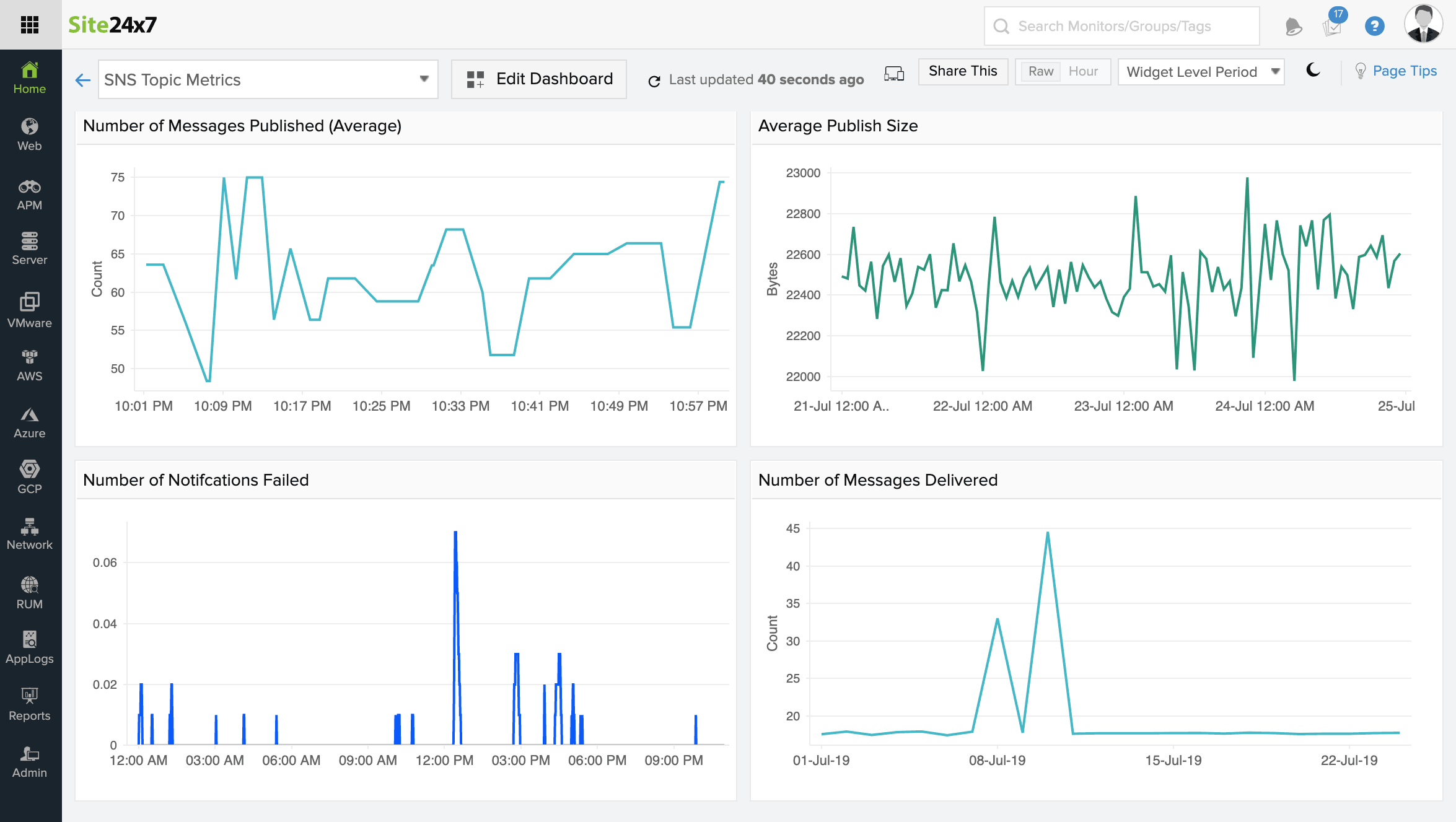 Analyze SNS delivery status
Monitor the number of failed and delivered SNS notifications, to ensure the timely delivery of critical messages, published by your application and CloudWatch alarm.
Monitor SNS payload size
Set custom thresholds, and be alerted when developers or applications publish more data per SNS message.
Check the number of messages published
Obtain information about AWS SNS usage. Measure the number of notifications published, set thresholds to ensure you don't exceed the limit and incur additional SNS charges.
Track SNS subscriptions
See how many end points are in the subscription pending, confirmed, and deleted state. Additionally, view the list of subscribers for any topic and also get a list of all the SNS topics for which a particular end point has subscribed.