Getting Started
Site24x7 - An Overview
Site24x7 is the most flexible cloud based web infrastructure monitoring service that helps monitor the uptime and performance of your entire IT stack including your websites, applications, networks, servers, AWS cloud and more. The monitoring is achieved from 90+ IPv4 and 65+ IPv6 based locations across the world, thus giving you a global perspective of the end-user experience. Agent based Server monitoring can also be deployed from the cloud. On-top-of all these, you can also set up our On-Premises Poller to monitor resources behind your firewall. 
A managed service provider (MSP) providing hosted monitoring solution aims to maximize the uptime and performance of their customers' services, while reducing the overall costs drastically. The main challenge for an MSP provider is to identify newer opportunities to grow business, while accomodating multiple remote networks of varying sizes under a multi-tenant and "pay as you go" pricing model. To be a successful MSP vendor in the crowded hosted monitoring space, you must be equipped with the right skill and resources that would enable you to navigate through your customers' IT infrastructure, while also providing deep insight into their services' availability. Site24x7, with its unique all-in-one monitoring capability gives you this insight that helps you to increase profitability in a competitive market while also assisiting you to gain better visibility into your customers' infrastructure. As cloud computing becomes more widespread, MSPs providing hosted monitoring solutions are in increasingly high demand. Site24x7 with our unique MSP service, offers the best solution for MSPs to serve their customers' mission-critical services, while differentiating themselves from their competition and opening new revenue streams.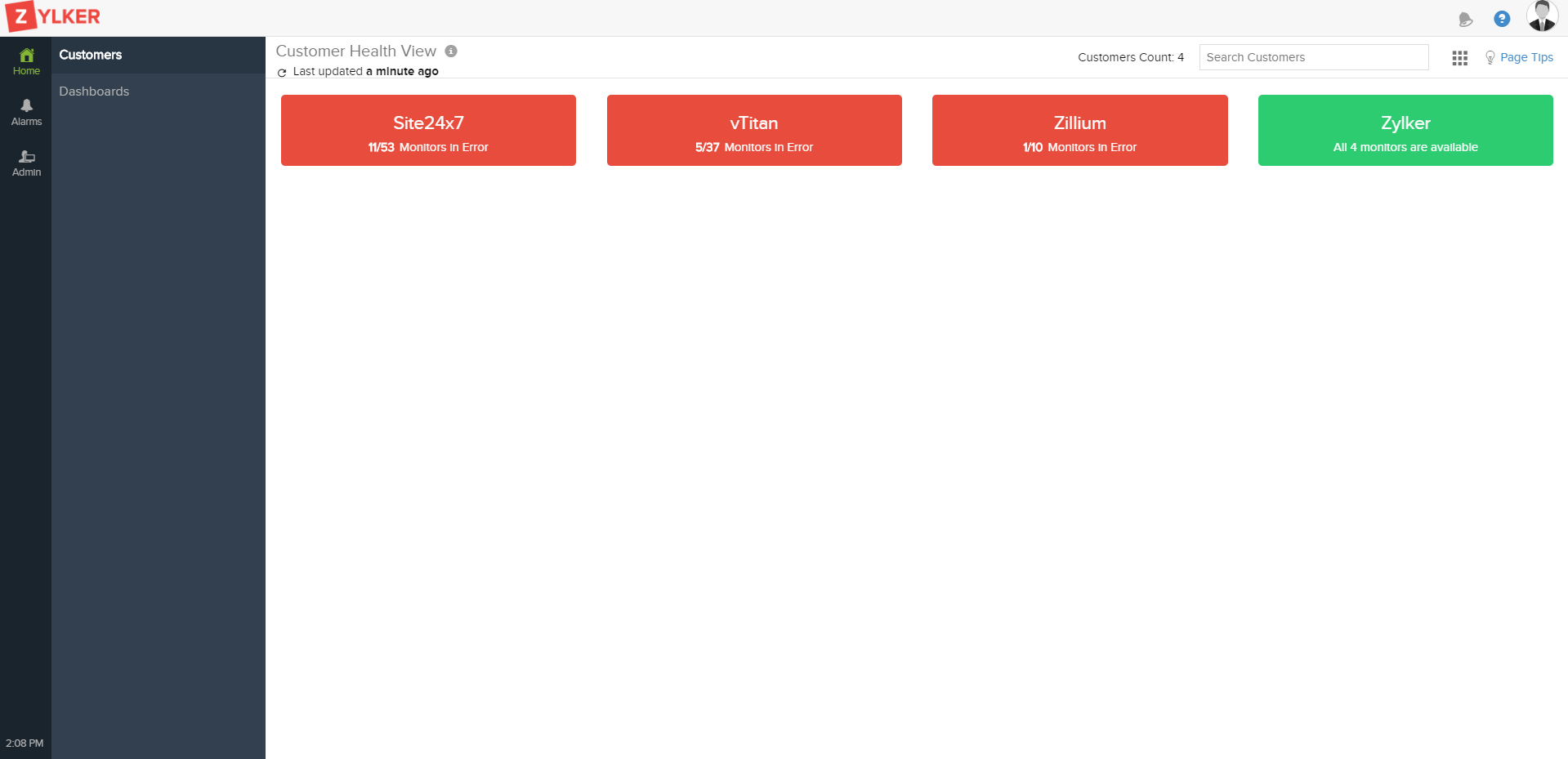 Monitoring as a Service with Site24x7's MSP Program: Key Benefits
Provide managed IT infrastructure monitoring services across multiple customers–-all from a single MSP console.
Deep visibility and control into your customers' IT infrastructure environments.
Full-blown cloud based monitoring solution offering a wide range of monitoring tools for every tier of your infrastructure.
Monitor multiple customers in silos in a multi-tenant set-up. Each customer accounts are secured and are administered as separate entities of its own.
There is no charge to join – Just sign up for our free MSP trial pack and enjoy uninterrupted tools and support for 30 days. Upgrade to an MSP pack to transform your monitoring business and generate a steady revenue stream.
Scalable, cost-effective model.
Real-time alerting and false alerts protection.
Share reports, including SLA reports with your customers.
MSP white-labelling opportunities (URL, Company Name, and Custom Logo) to share your company's brand with your customers
Easy subscription handling.
Provide specific permissions to MSPs and end customers to facilitate handling of MSP and Customer accounts.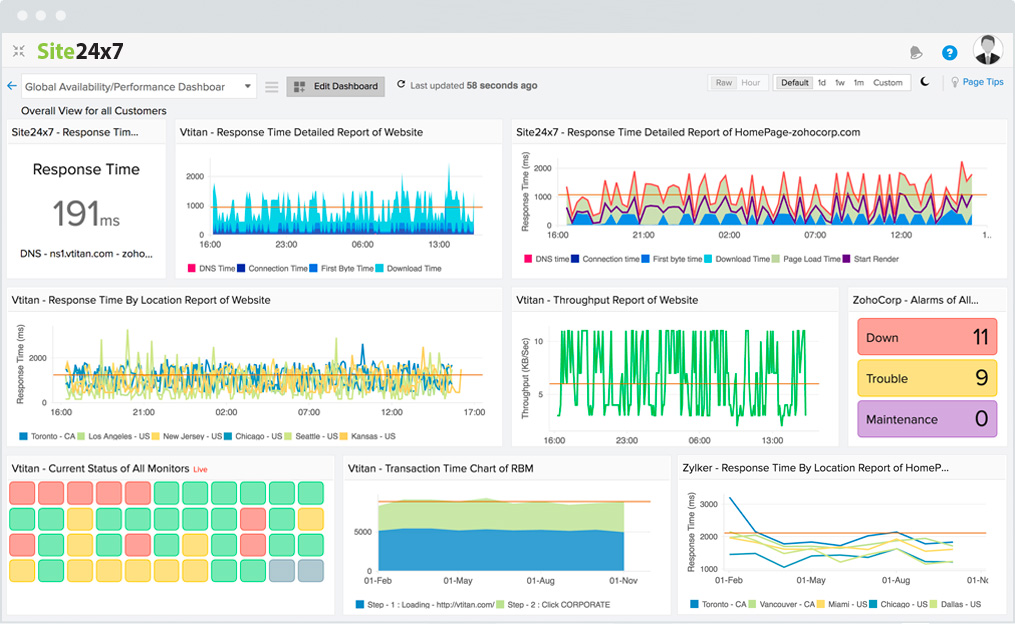 Key Features:
View high-level monitor current status across Customer accounts with our Monitor Health View cards
Build Personalized Custom Dashboards from ground-up using smart out-of-the box widgets.
Intuitive NOC View with real-time monitor status for Network teams.
Alarms handling made easy with Alarms View.

Single login across customers for the MSP

Access level permissions for MSP Users across different Customer Accounts

Separate account for each customer

Provide access to end customers via white-labelled Site24x7 monitoring console (URL, Company Name, and Custom Logo).

Unified licensing model
Audit logs for MSP user accounts
Site24x7 Android and iOS App support for MSPs
Was this document helpful?
Sorry to hear that. Let us know how we can improve this document.
Please describe how we can improve this document.
Thanks for taking the time to share your feedback. We'll use your feedback to improve our online help resources.