Import Selenium test cases to measure application performance.
Reuse your existing Selenium IDE test cases to set-up production monitoring of your web application. We will capture all your asserts and setup alerts automatically.
Monitor availability and performance of your web application by periodically simulating the scripted actions from geographically dispersed web traffic via a real browser like Chrome or Firefox.
Validate your website's content integrity via Keyword Match check.
Intelligent playback ensures automatic sensing and adjustment of any minute change to the web application.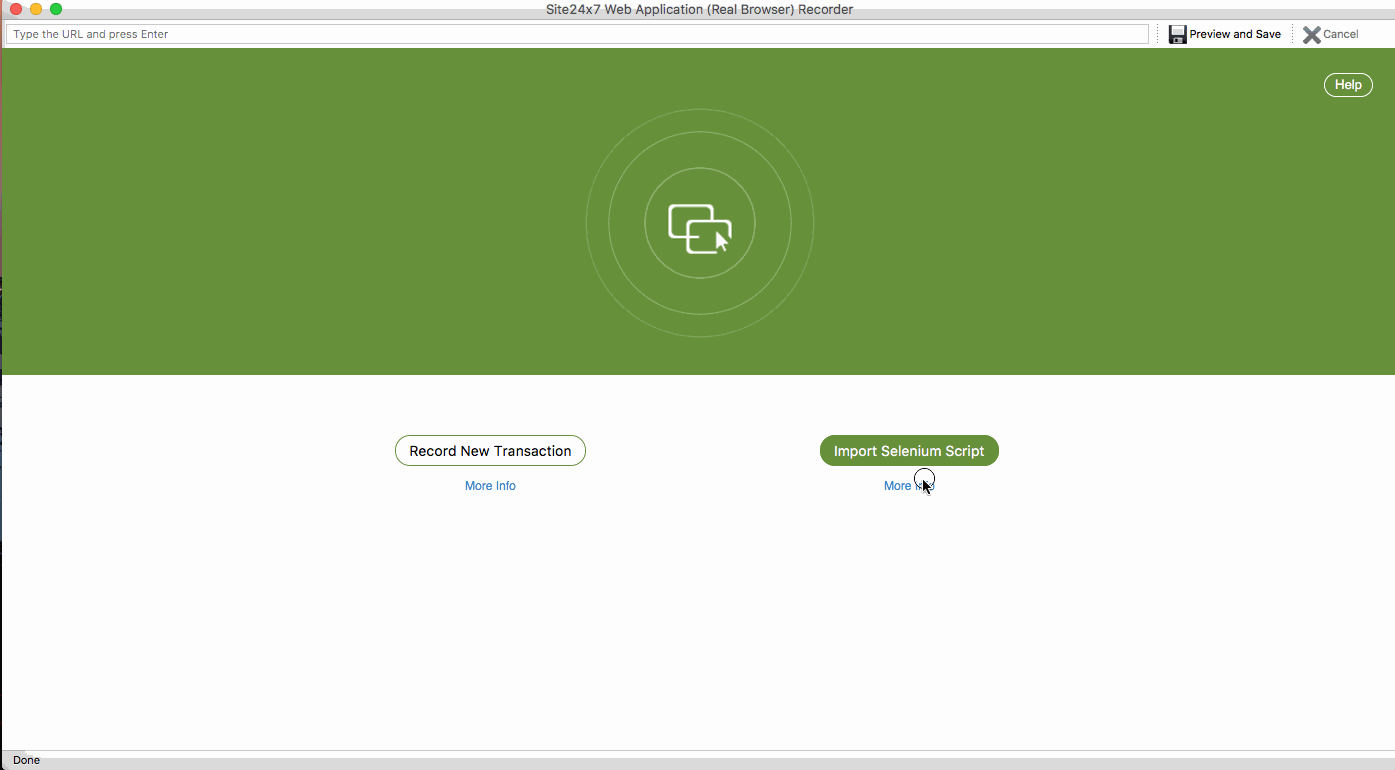 Test transactions from 120+ global locations.
Monitor your web application performance from 120+ global locations.
Test from behind your datacenter firewall by setting up a private location using our Linux flavor based On-Premise Poller.
Pick flexible check frequency and use custom browser agents with a preferred screen resolution for monitoring.
Quickly isolate root cause of latency and downtime. Get insights on stepwise page load speed from your monitor dashboard.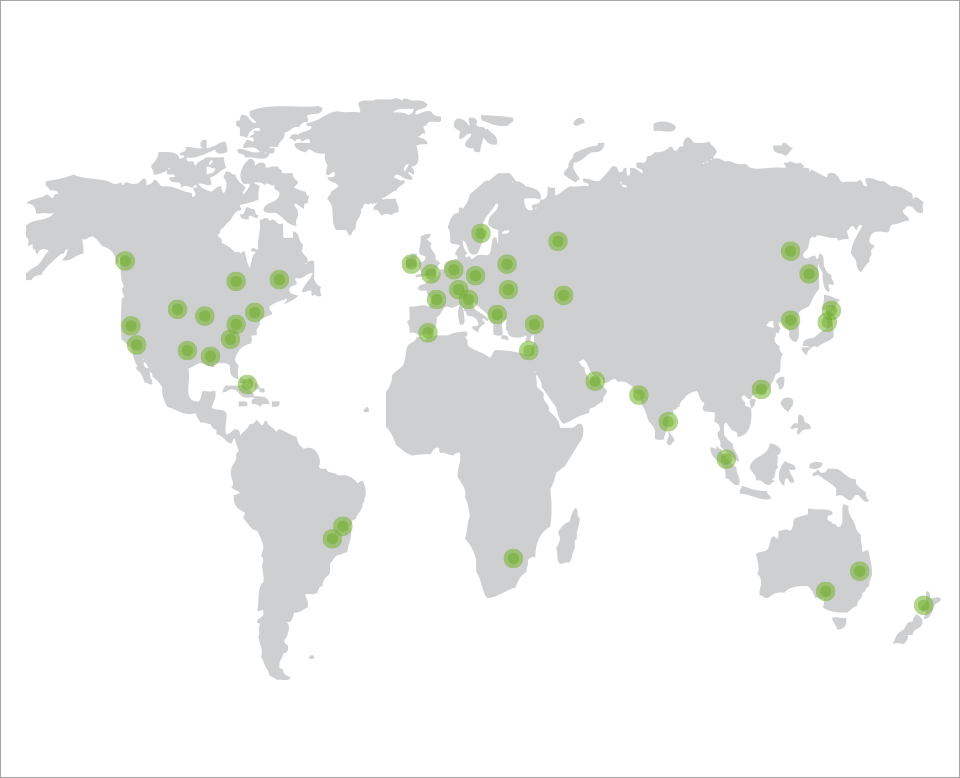 Gather rich metrics for analysis and troubleshooting.
Gauge the user experience with Total Transaction Time.
Troubleshoot page load latency issues with the insight from our rich reports; detect what had caused the delay, viz., DNS/server or browser.
Get a comprehensive snapshot of your application with detailed screenshots and HTML response during an outage.
Our anomaly detection senses any hike in response time and brings it to your notice.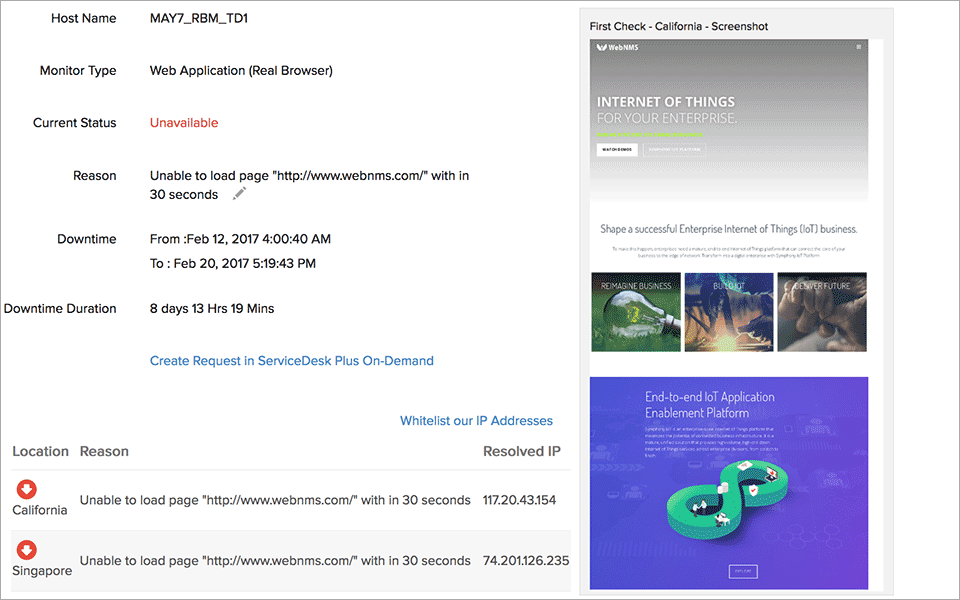 Easy and intuitive setup wizard.
Quick Sign-up
No credit card required. Create an account now!
Download and Install
Download and install the Web Transaction (Browser) recorder.
Monitor
Import pre-recorded Selenium test cases and simulate user transactions.