Get the full picture of your VMware datastore performance
All About Datastores
View data on every storage aspect of your datastores—free space, used space, capacity, snapshots, swap file space, disk file space, and log file size—with real-time graphs. Use these metrics to plan your storage requirements and space distribution.
More About Associated VMs
Obtain stats on your virtual machine's critical performance metrics like read latency, write latency, read rate, write rate, average read requests per second, average write requests per second, and log file size.
Stay on top of all performance issues
Identify top VMs by space occupied.
Pinpoint critical VMs with higher read/write latencies.
Locate additional space requirements.
Detect VMs demanding dedicated space.
Track increases in snapshot and swap file size.
Obtain stats on virtual disk space occupancy.
Monitor VMware snapshots for their age and size, their impact on the associated datastores, and avert performance degradation issues in VMs.
All your datastore management needs in a single dashboard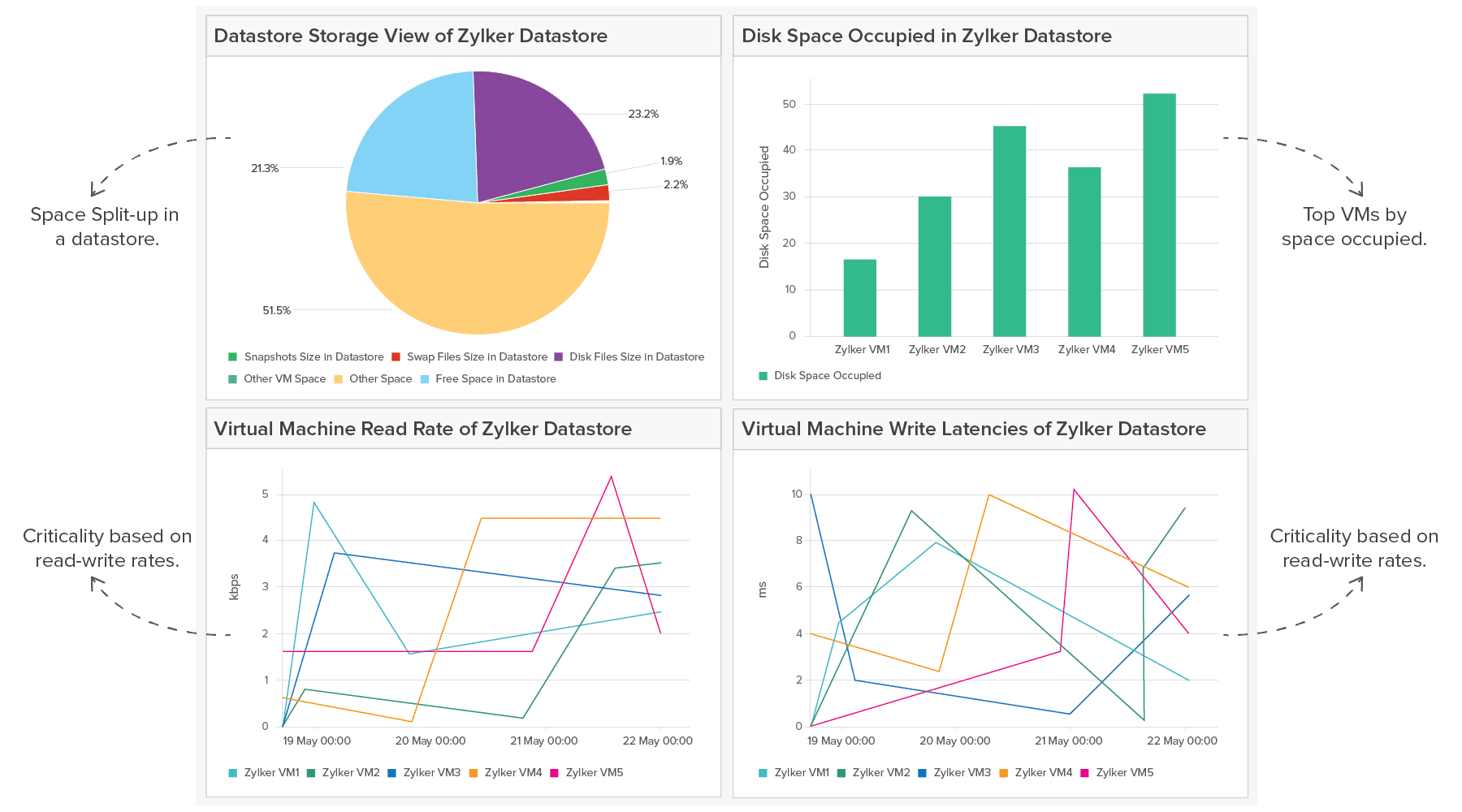 Getting started with monitoring your virtual storage repository
Log in to your Site24x7 account
Install an On-Premise Poller
Add a VMware ESX/ESXi monitor
Enable datastore monitoring
Related Features