A webpage is made up of various resources, including images, CSS, XML, and HTTP requests. When a page loads, its load time is invariably influenced by the time it takes for its respective resources to load, too. By analyzing the response time of a page's resources, you can optimize your webpage performance to provide a better end-user experience. 
How it works:
The impact of the response time of resources as well as the overall response time of your application is shown as a comparison graph. This helps you determine how your application response time is affected by resource load time.

Classification of resources:
Resources are classified into first-party, third-party, and CDN resources based on the domains they're loaded from. For all these categories, you can see the average response time, throughput, and total count of resources by location. The average size of the fetched resources are also captured. These include the response header fields plus the response payload body. Size of cross origin resources are not captured unless they Access-Control-Allow-Origin in their headers.
These metrics help in identifying troubled location servers or the ISP in which they're hosted.
First-party resources: Resources that are loaded from the parent domain.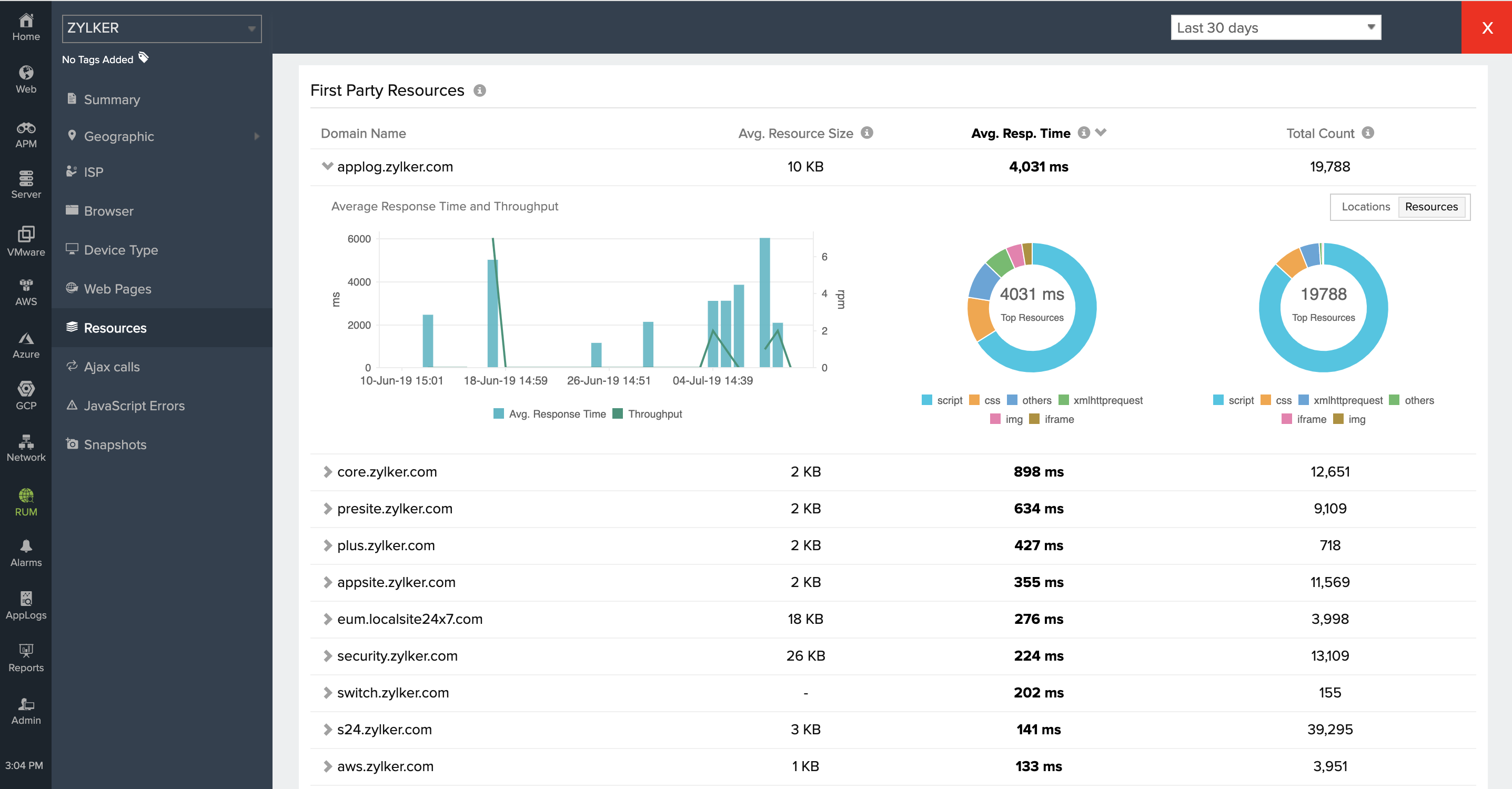 Third-party resources:  Resources that are loaded from any external domain other than the parent domain.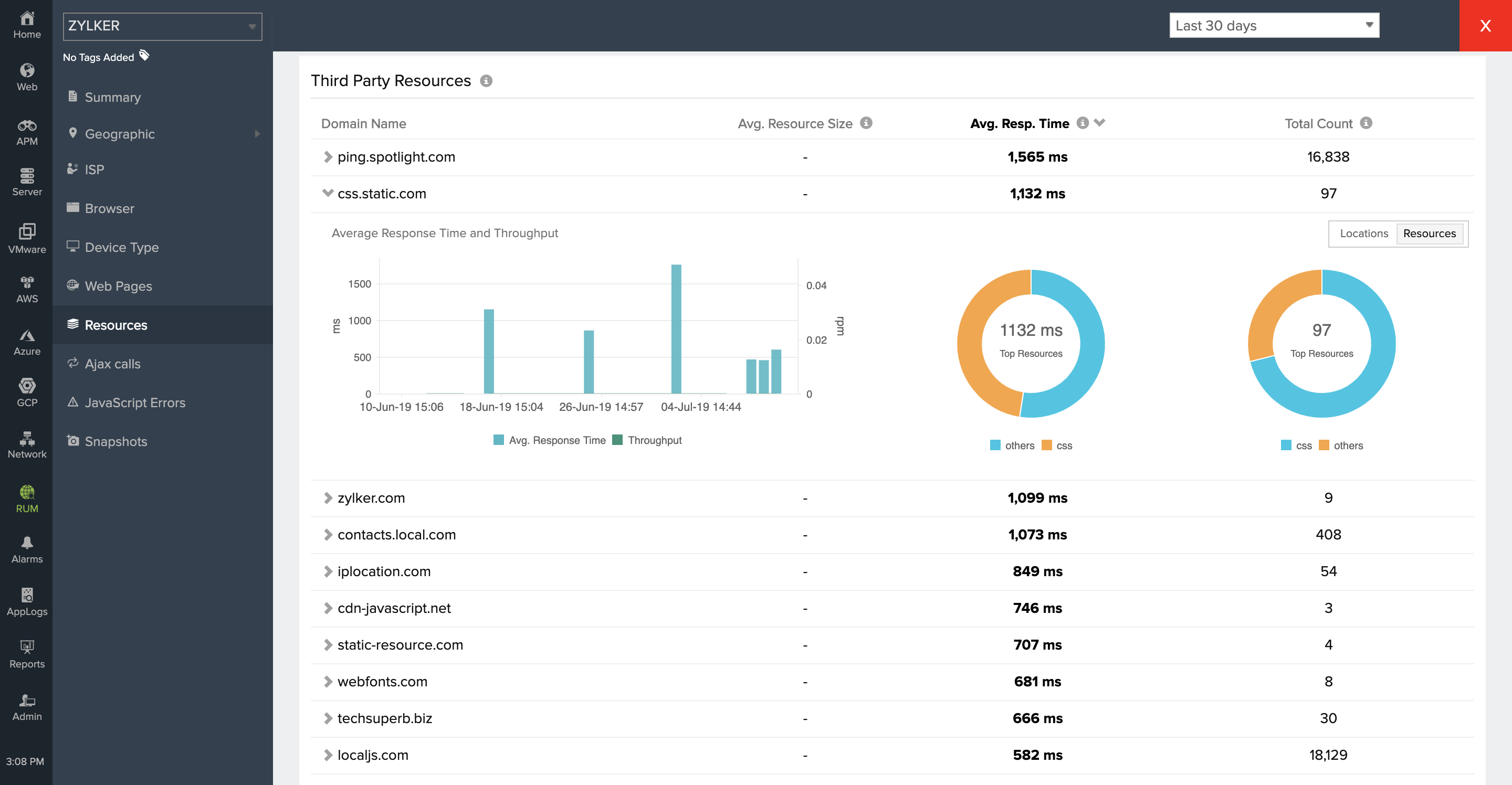 CDN resources: Resources that are loaded from an external CDN network.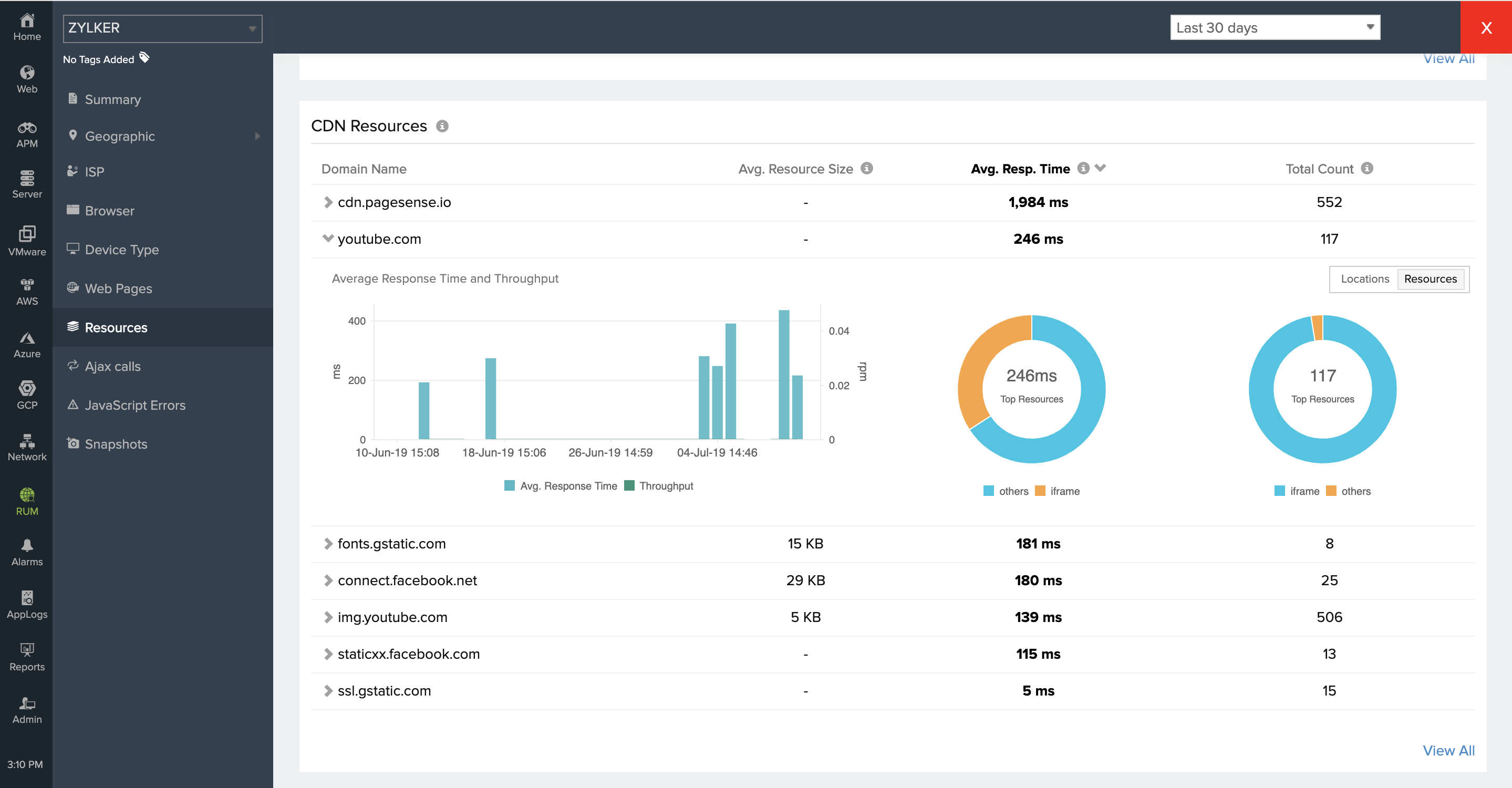 Note: By default, the RUM script identifies your first-party, third-party, and CDN domains. However, you can manually configure your resource domains in each of these categories. Learn more.