Service View
The Service View represents the current state of your AWS integration and enables you to connect with more AWS services for monitoring.
User interface
The Service View organizes the page by cards. Each card contains content and actions related to an AWS service. So in a single glance, you get all the relevant, high-level information – number of enabled/disabled AWS integrations, integrations where re-discovery has been disabled, active monitor count and more. The Service View also prioritizes the cards by first sorting them based on monitor count and then by integration state (enabled or disabled).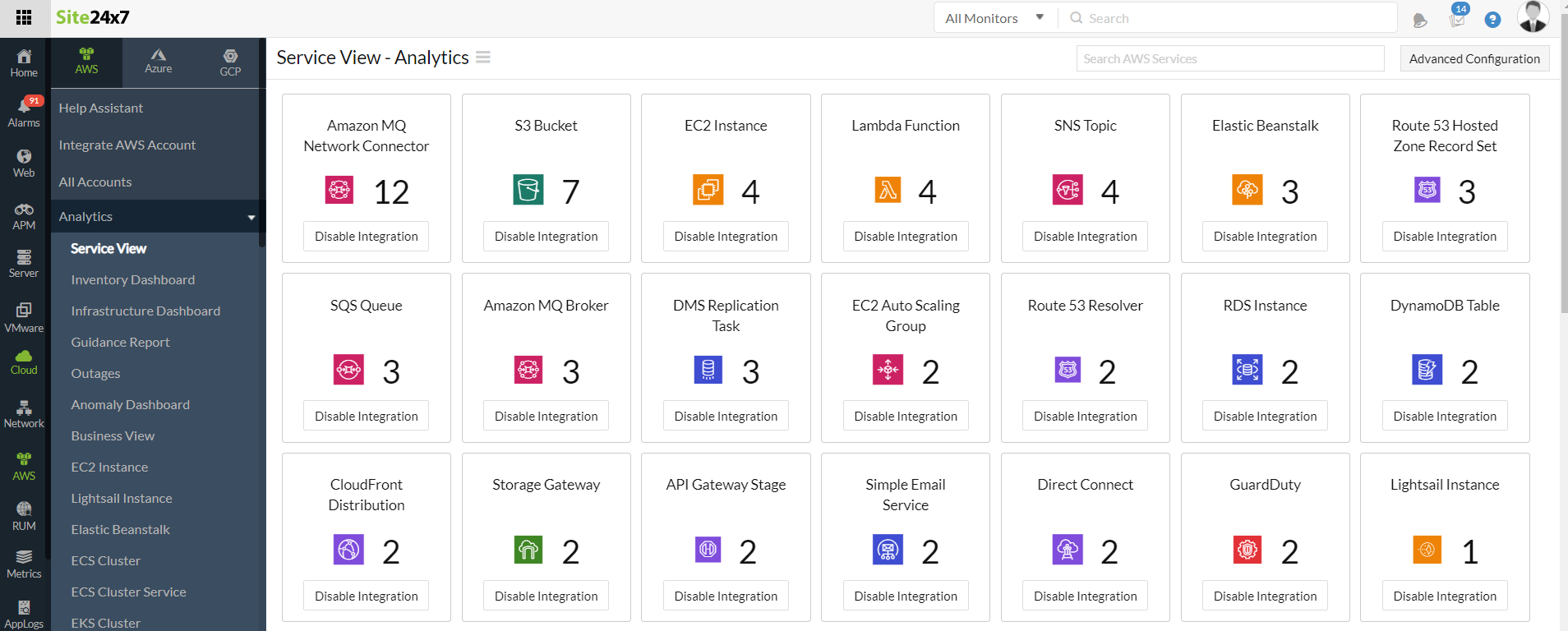 Behavior
Click on the card of an already monitored AWS service to navigate to the monitor listing page of the said service.
Click on Enable Integration to transform the card and reveal additional information (View Permissions) and action (Confirm).
Click on Re-enable integration to resume monitoring an AWS service.
Requirement
You must have a monitored AWS account in your Site24x7 subscription to access and use the Service View.
View and Use Service View
Sign in to the Site24x7 console.
Choose AWS from the left navigation pane.
Choose All Accounts > Select your preferred AWS Account > Click Activate Services to access the Service View.

Alternatively, choose the "monitored AWS account" and click Service View from the menu drop down.
Was this document helpful?
Sorry to hear that. Let us know how we can improve this document.
Please describe how we can improve this document.
Thanks for taking the time to share your feedback. We'll use your feedback to improve our online help resources.