Free Server Uptime Monitoring
Monitor the availability and uptime of your servers for free.
Purpose:
Free server uptime monitoring is a basic feature which will allow customers who have exceeded their trial period or exhausted their packs to experience Site24x7 server monitoring completely free of cost.
Free server uptime monitoring will only provide availability monitoring. For complete server monitoring experience, purchase basic monitor add ons. Know more about our pricing.
Free server uptime monitoring features:
Features not provided in free server uptime monitoring:
Events timeline:
Events timeline provides an overall view of server availability, i.e., whether the server is up, down or under maintenance. Based on the time period selected, the server availability can be viewed. Also if the server was experiencing downtime, outage duration can also be viewed on selection.

Availability Percentage Trend:
Availability percentage trend gives a graphical representation of the availability trend that the server is following for a selected time period.

Downtime History:
Downtime history provides a tabular view into each time the server experienced outage, the duration this outage lasted and any relevant comments on this outage.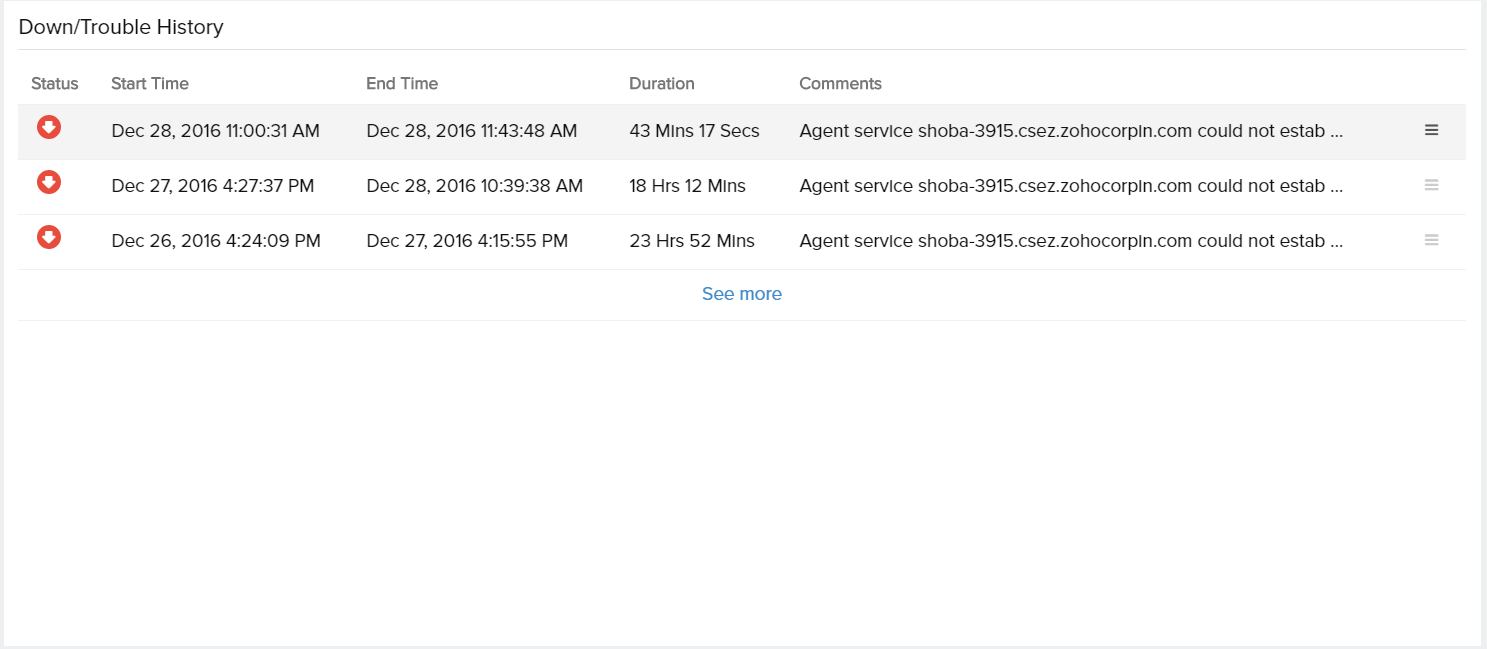 Pricing:
For details on how to switch to and from our free server monitoring pack, check out our KBase article on the same.
Related Articles: