All Accounts Summary
The AWS All Accounts Summary lets you view all your configured AWS accounts and resource count details pertaining to individual AWS accounts from a single console. Additionally, get service recommendations and guidance best practices for individual accounts.
User interface
The All Accounts Summary organizes individual AWS accounts as cards. Each card contains the name of the AWS account, the actual count of services associated to that account and date on which the account was configured. You can also add more AWS accounts from this view. Every AWS account that you click will have a set of unique Gudance best practices for better resource monitoring and Service recommendations. These reports can be accessed from the right side of the dashboard.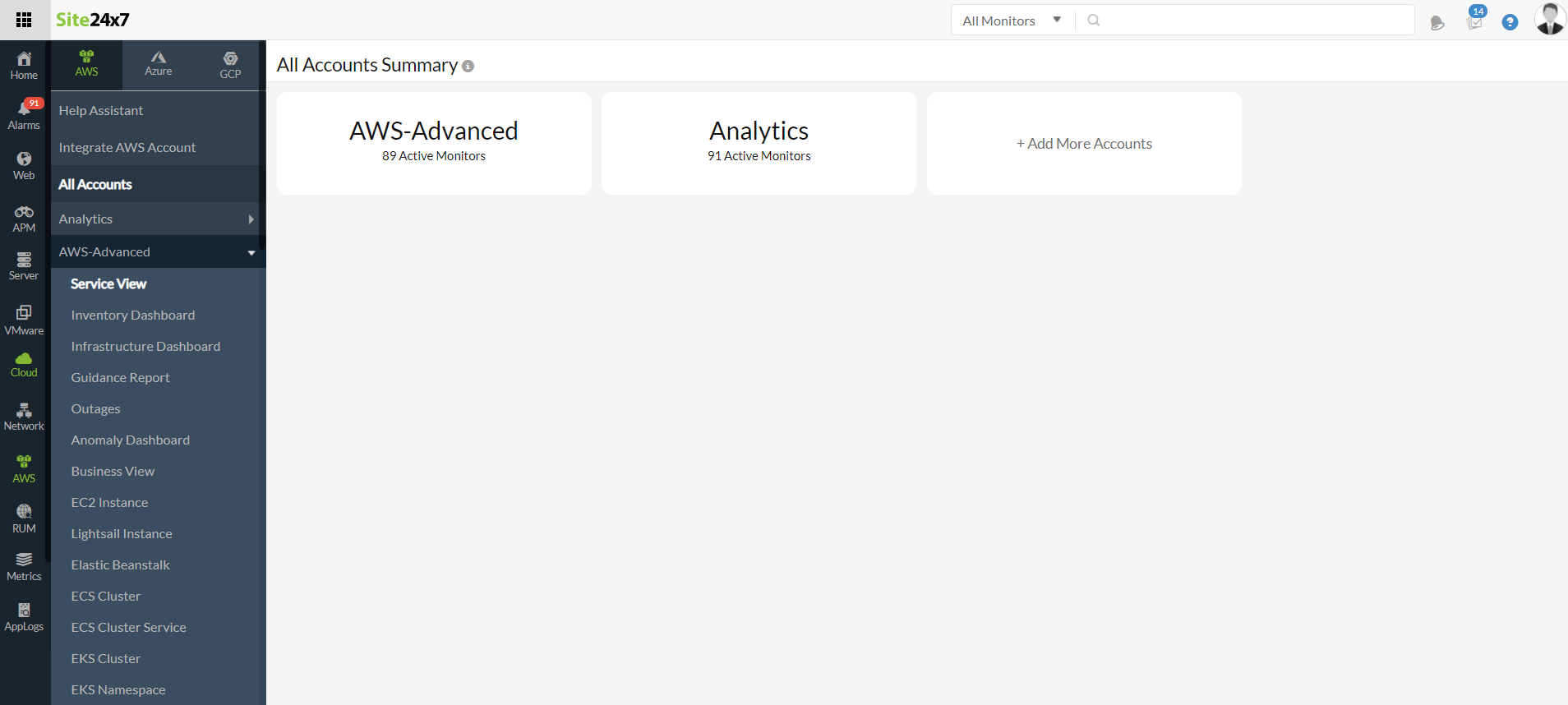 You must have preconfigured AWS account(s) in your Site24x7 subscription to access and use the AWS All Accounts View. You can access this dashboard by navigating to AWS > All Accounts inside Site24x7.
Read About
Was this document helpful?
Sorry to hear that. Let us know how we can improve this document.
Please describe how we can improve this document.
Thanks for taking the time to share your feedback. We'll use your feedback to improve our online help resources.