Collecting CloudWatch logs using the Lambda Function
Amazon CloudWatch logs works as a centralized system from you which you can store logs from multiple AWS services and applications. By integrating ClodWatch logs with Site24x7, you can search for specific error codes or fields and analyse them for troubleshooting.
Create a Log Profile
To collect the CloudWatch logs you will first need to create a Log Profile. Navigate to AppLogs > Log Profile > Add Log Profile, and follow the instructions below:
Profile Name: Enter a name for your Log Profile.
Log Type: Choose CloudWatch logs. If you haven't enabled CloudWatch logs in your AWS account, please follow the instructions given here.
Log Source: Choose Amazon Lambda.
Click Save.
Configure the Lambda function as described here.
AWS setup
1. Get the Lambda code
Use this link to obtain the code required for the Lambda Function:
https://github.com/site24x7/applogs-aws-lambda/blob/master/cloudwatchlogs/cloudwatchlogs-sender.py
2. Configure the Lambda Function
Choose Lambda from the Services drop-down list, and choose Create Function. Select Author from scratch, define a name for the function, and choose Python 3.7 as the Runtime.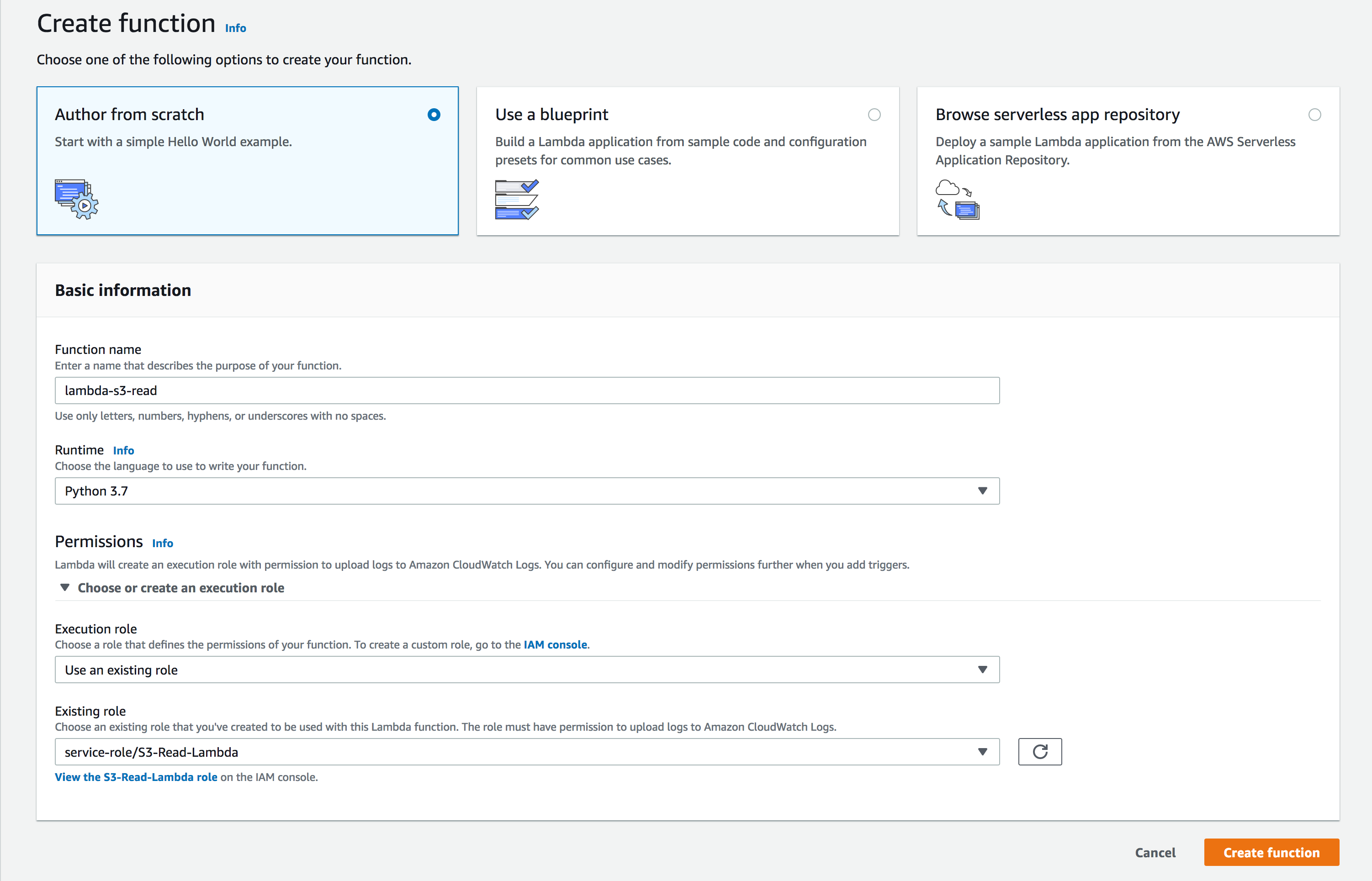 After entering the code, navigate to the Site24x7 web client, select Admin > Applogs > Log Profile, then select the created Log Profile, and copy the code that appears on the screen as the input for the variable logTypeConfig under the field Environment variables. 

Configure CloudWatch logging
Login to the AWS management console and from the Services drop-down choose CloudWatch.
Click on Logs and under the Actions drop-down select Create log group.
Choose Create Log Stream and enter the name of the logs you wish to add to the log group. When a new log entry is added to this log group, the Lambda Function will be triggered and the logs will be sent to Site24x7.
Related log types
Was this document helpful?
Sorry to hear that. Let us know how we can improve this document.
Please describe how we can improve this document.
Thanks for taking the time to share your feedback. We'll use your feedback to improve our online help resources.